When a substance or material has been identified/classified as a hazardous material the packaging must be in compliance with DOT specification or UN standard for manufactured packaging. You may identify DOT specification or UN standard packaging by the marking on the packaging components. This marking is the certification that all requirements of the DOT specification or UN standard, including performance tests, have been met.
Example of the marking: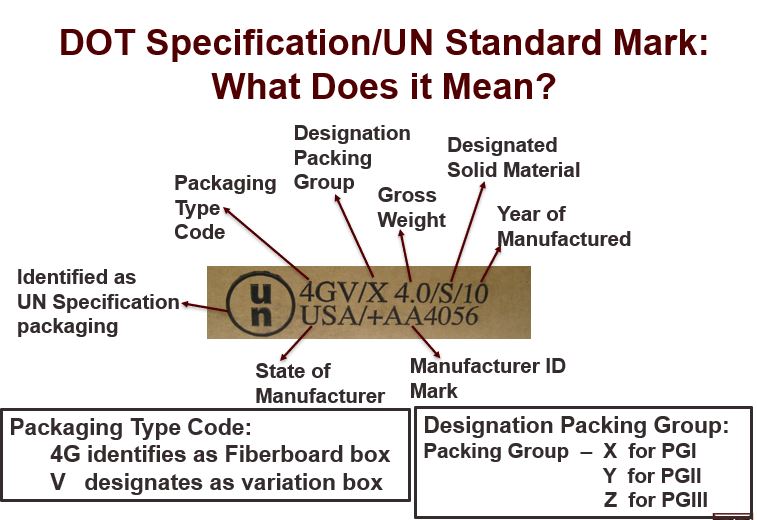 The Hazardous Materials/Dangerous Goods packing may be purchased from various suppliers. This information is available by contacting Monica Cortez by e-mail monicacortez@tamu.edu or phone 979- 845-4889 or call EHS at 979-845-2132 for assistance.