Asbestos Program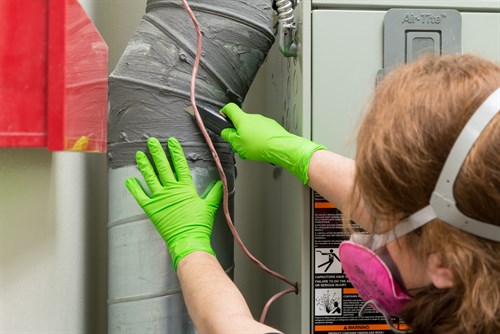 Environmental Health & Safety manages an asbestos program to ensure that construction, renovation, and demolition activities on Texas A&M property follow applicable state and federal guidelines regarding asbestos. EHS coordinates asbestos surveys at the request of Facilities Services/SSC and other university departments. EHS also employs individuals licensed by the Texas Department of State Health Services as Asbestos Inspectors and Asbestos Management Planners to conduct the inspections. 
Billing rates for FY24 are as follows:
Regular turnaround (report within 10 business days, unless otherwise notified of delay) - $375 per report, plus sample fees
Rush (report requested within 5 business days) - $675 per report, plus sample fees
Per sample fee - $67.50
Point count (as required) - $12 per sample
Contact Information
How Do I
Training Opportunities
Asbestos Awareness - This online course provides an overview to workers who may be potentially exposed to asbestos while on the job.
Documents
Links