Christina Robertson
Director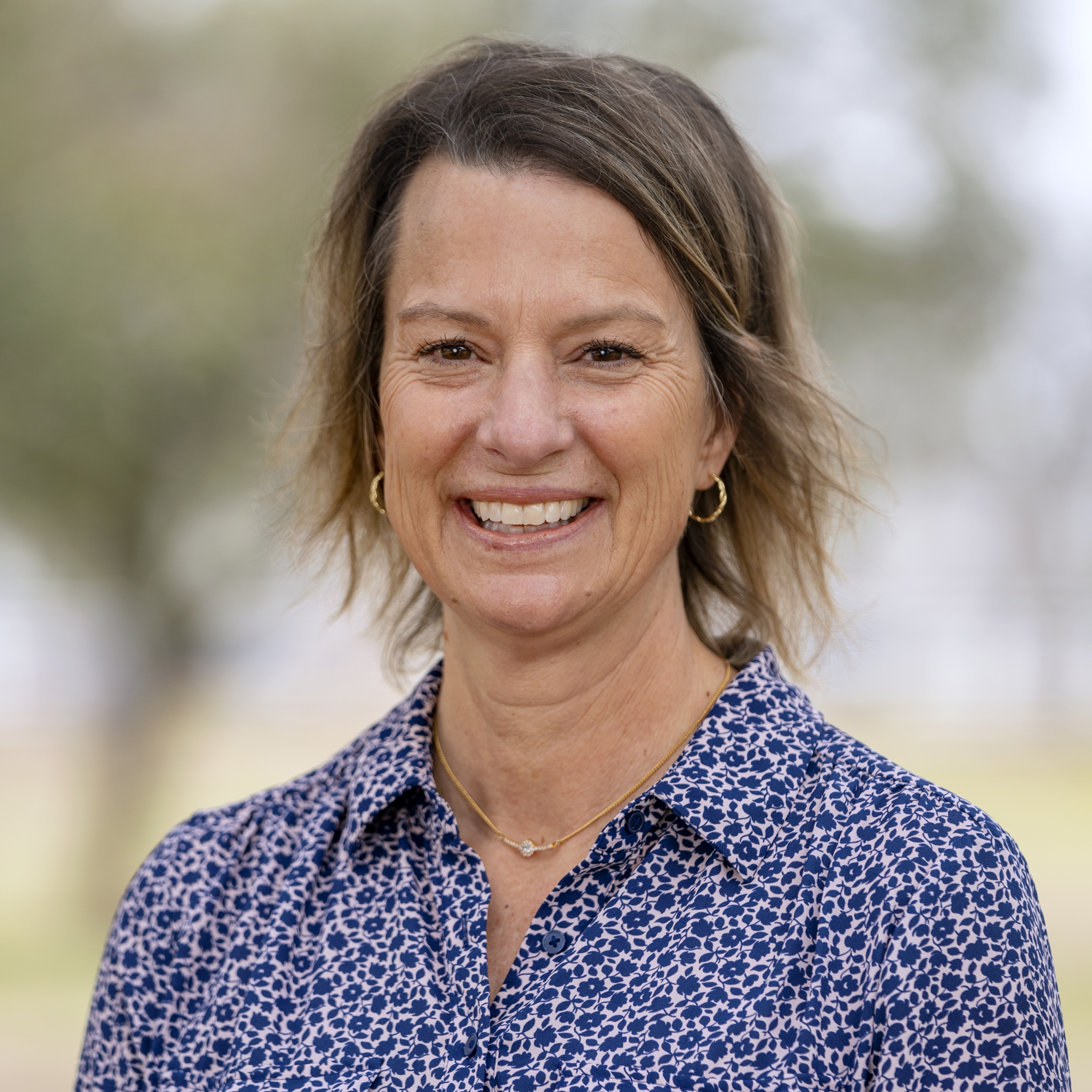 Christina Robertson Christina Robertson is the director of Environmental Health and Safety. She provides overall leadership for the department and directly oversees the industrial hygiene program. Ms. Robertson serves on several compliance committees for the university and is a member of the industry advisory board supporting the Department of Environmental and Occupational Health and the Texas A&M Ergonomics Center. Prior to joining Environmental Health and Safety in 2007, Ms. Robertson worked with the A&M System Risk Management and Safety department and the Texas A&M Engineering Extension Service in the health and safety profession. Ms. Robertson graduated from Texas A&M University with a bachelor's degree in chemistry and a master's degree in industrial hygiene. She is a certified industrial hygienist (CIH) and a certified safety professional (CSP).
David Breeding
Assistant Director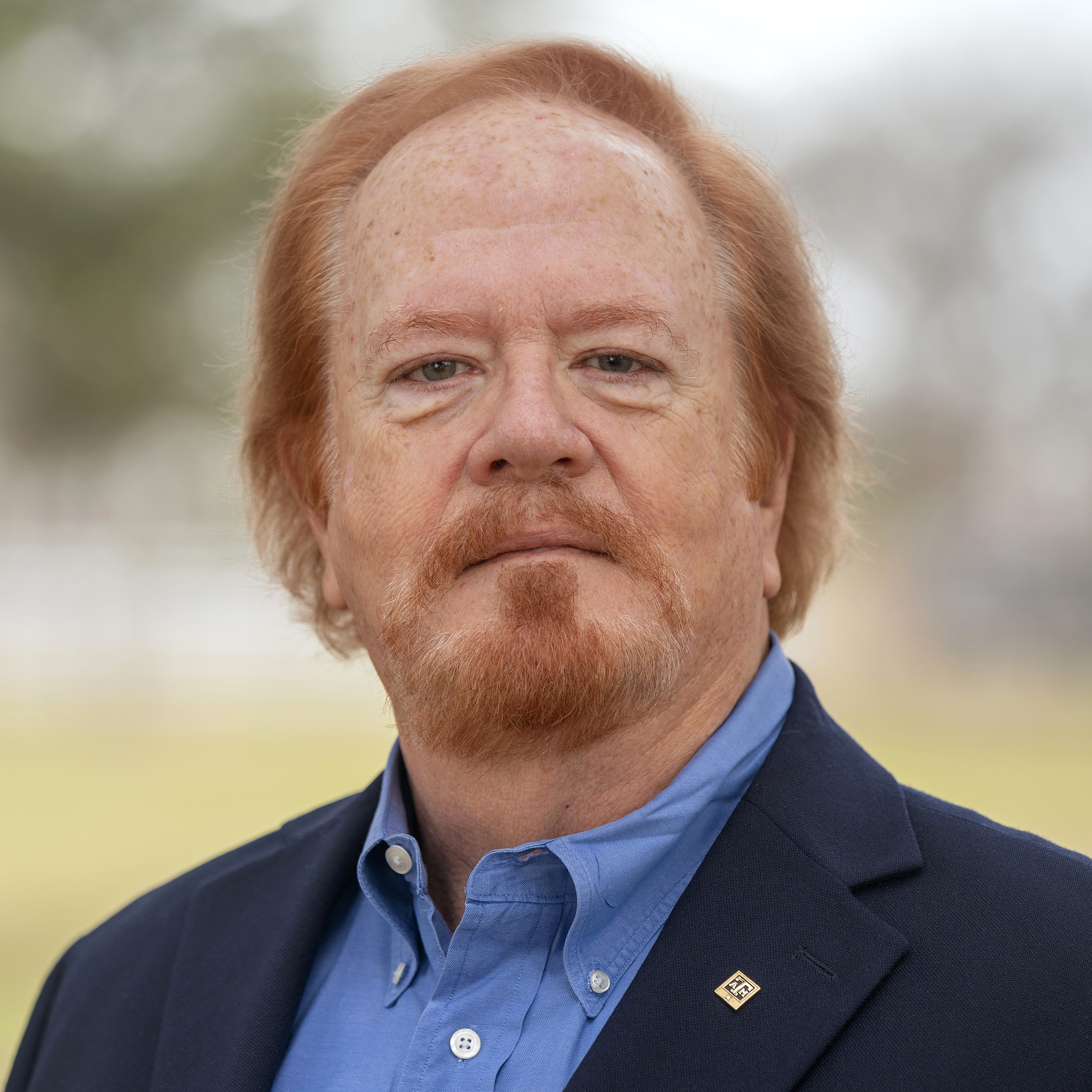 David Breeding Dr. D. C Breeding is Assistant Director of the Environmental Health and Safety Department. He directs EH&S programs for the Texas A&M Engineering Experiment Station (TEES) and TAMU's Look College of Engineering. He conducts Project Safety Analysis (PSA) to identify hazards and assess risks of research, academic and service projects. Dr. Breeding also oversees the Education and Training function of the EHS Department and chairs the committee identifying critical emerging hazards facing the university. He was formerly Director of Engineering Safety & Security for TEES, a Division Head with TEEX over Environmental & Occupational Safety and Hazardous Materials Emergency Response training, and was Director of the OSHA Training Institute's Southwest Education Center. He was a tenured Assistant Professor, and has taught at TAMU, WSC, and WCU, and has guest lectured at Yale. Dr. Breeding is a firm believer in developing professional competency and holds several certifications, including CSP, CHMM, CHCM, RPE, CEHS, RS, REHS, RPIH, CET, CIT, CT. He holds the Ph.D. in Safety Engineering & Environmental Engineering from TAMU; he also holds the MBA in strategy and the economics of regulation from Vanderbilt University, the MS in industrial hygiene and the BS in EH&S from Tennessee. He is certified in Security Vulnerability Assessment and in Threat Risk Assessment for Critical Infrastructure by the U.S. Department of Homeland Security and coordinates the university's permit for research explosives from the Bureau of Alcohol, Tobacco, and Firearms (ATF). Dr. Breeding is a prolific writer and has published four books (one of which was used as a text at TAMU) and over 150 technical articles. He has written 300 EHS training presentations, including "Nanotechnology Safety," "Writing Standard Operating Procedures," "Root Cause Analysis," and "Leadership in Crisis and Uncertainty."
Joseph Gallucci
Assistant Director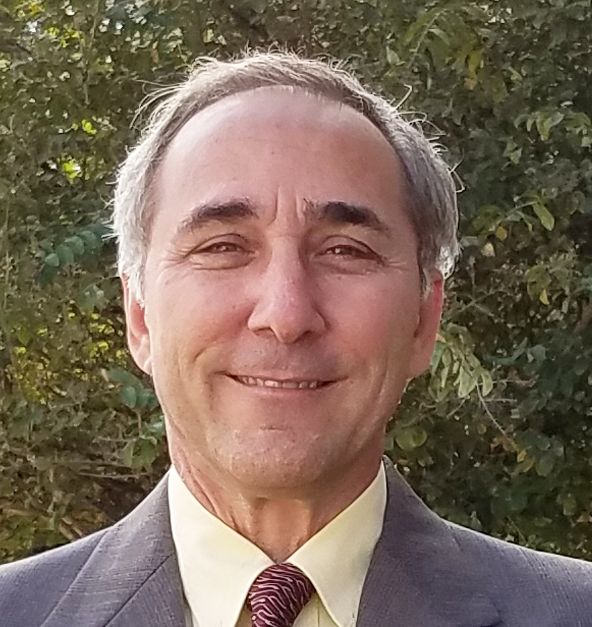 Joseph Gallucci Joe Gallucci '81 serves as Assistant Director for Safety Environmental Compliance. Mr. Gallucci is responsible for developing a comprehensive safety and environmental compliance program for the multi-faceted Utilities & Energy Services (UES) department. Responsibilities include identifying potential hazards and defining mitigation strategies, developing and reporting key performance indicators, documenting and communicating safety guidelines, and ensuring compliance with applicable federal and state environmental regulations. The position is an integral part of the UES leadership team. Prior to joining Texas A&M; Mr. Gallucci worked as an Environmental Health and Safety (EHS) professional at various levels of responsibility, primarily in the oil and gas industry as well as solar panel manufacturing. He worked in many interesting, challenging locations, including the North Slope of Alaska and Northern California. He has extensive experience in implementing EHS programs such as safety culture change, health initiatives, auditing, training, emergency response, incident investigation, chemical handling and human factors/ergonomics. Mr. Gallucci received his B.A. in Environmental Biology from S.U.N.Y. at Buffalo and his M.S. in Industrial Hygiene from Texas A&M University. He is a Certified Industrial Hygienist (CIH) and a Certified Safety Professional (CSP).
John Fellers
Assistant Director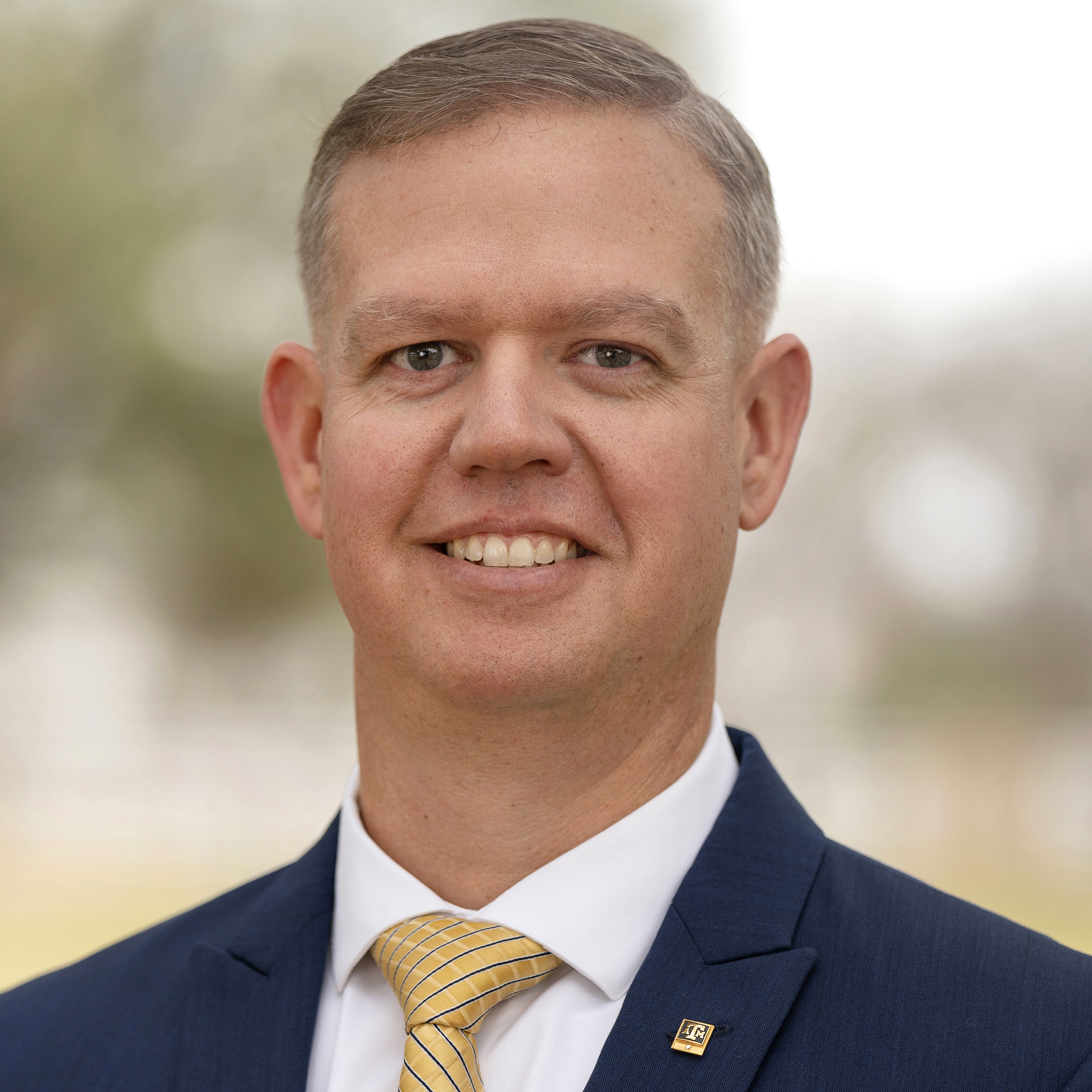 John Fellers John W. Fellers serves as an Assistant Director within Environmental Health and Safety. Mr. Fellers has primary responsibility for assisting the Director with planning and directing the activities of TAMU EHS at Texas A&M Health Science Center campus locations outside of Brazos County as appropriate to provide a safe and healthy environment for students, faculty, staff, and visitors. He also assists in providing plan review and inspections for construction projects to ensure compliance with State adopted codes and standards related to fire and life safety. Mr. Fellers holds a Bachelor of Science degree from Texas A&M University and a Master of Science degree with an emphasis in safety management from Texas A&M University Commerce. He joined Texas A&M University in 1997 and began working for TAMU EHS in 2000. In 2010 Mr. Fellers moved to the Texas A&M Health Science Center where he served in several capacities including Director of EHS and Security, and Fire Marshal before returning to serve in his current role with TAMU EHS in 2017. Mr. Fellers is a Certified Safety Professional, Certified Fire Protection Specialist, Certified Fire Inspector, and holds licenses with the State of Texas as a Registered Accessibility Specialist, Flame Effects Operator and Pyrotechnic Special Effects Operator.
James Rainer
Assistant Director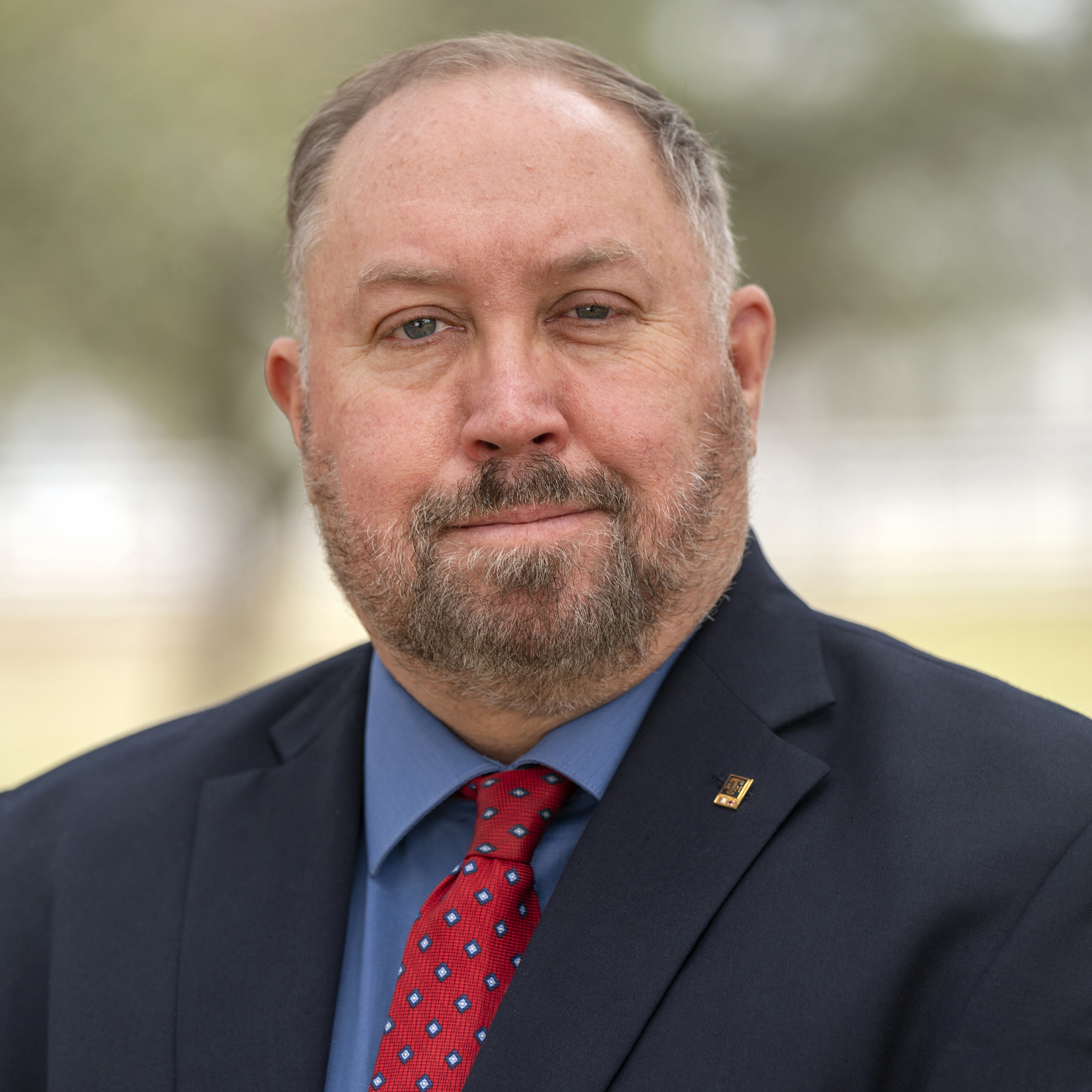 James Rainer James. B Rainer '93 is the Assistant Director for fire and life safety. His unit provides services that support fire prevention and fire safety and construction, He serves as a liaison between Texas A&M University and local fire departments as well as the State Fire Marshal's office. He participates in committees such as the University Police Department Training Advisory Board, the CBE Deferred Maintenance sub-council and is a former member of the Board of Directors for the Center for Campus Fire Safety. Rainer holds a bachelor's degree in Construction Science and a master's degree in Construction Management from Texas A&M University and has served as a part-time instructor with Blinn College's Fire Science program since 1997. Rainer is a Certified Building Inspector, Certified Fire Inspector, hazardous materials technician, and holds flame effects, pyrotechnics, and pyrotechnics special effects operator's licenses through the State Fire Marshal's office.
Jeffrey Truss
Assistant Director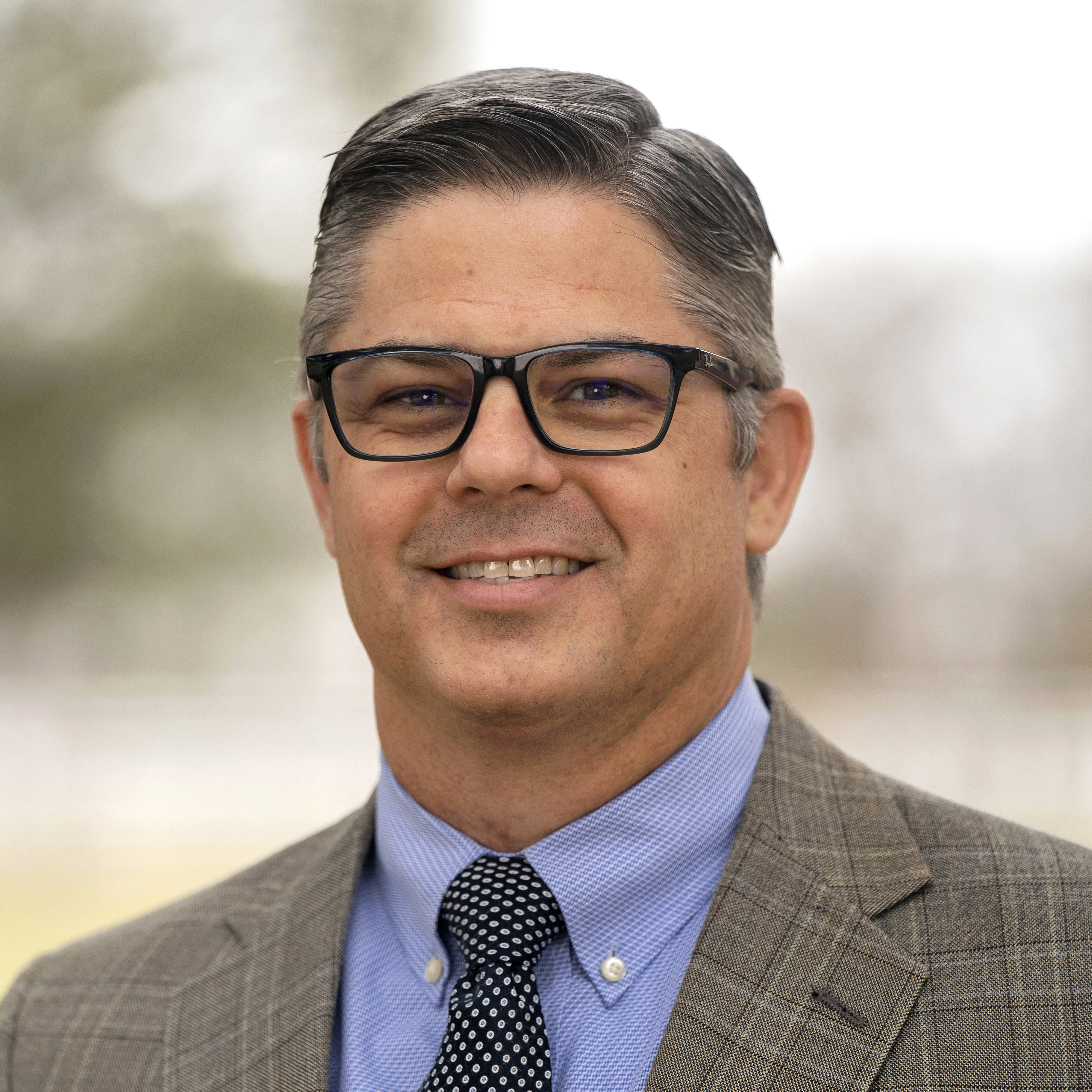 Jeffrey Truss Jeffrey C. Truss '93 serves as an Assistant Director for Environmental Health and Safety with a focus on Environmental Management, Compliance, and Emergency Management and Response. He serves on the Bioenvironmental Sciences Professional Board and is a representative for Texas A&M on the Brazos County Local Emergency Planning Committee. Mr. Truss holds a Bachelor of Arts degree from Texas A&M University and has been with the university since 1994. He is also recognized as a Certified Safety Professional by the BCSP and a Certified Hazardous Materials Manager by IHMM.
Bradley Urbanczyk
Assistant Director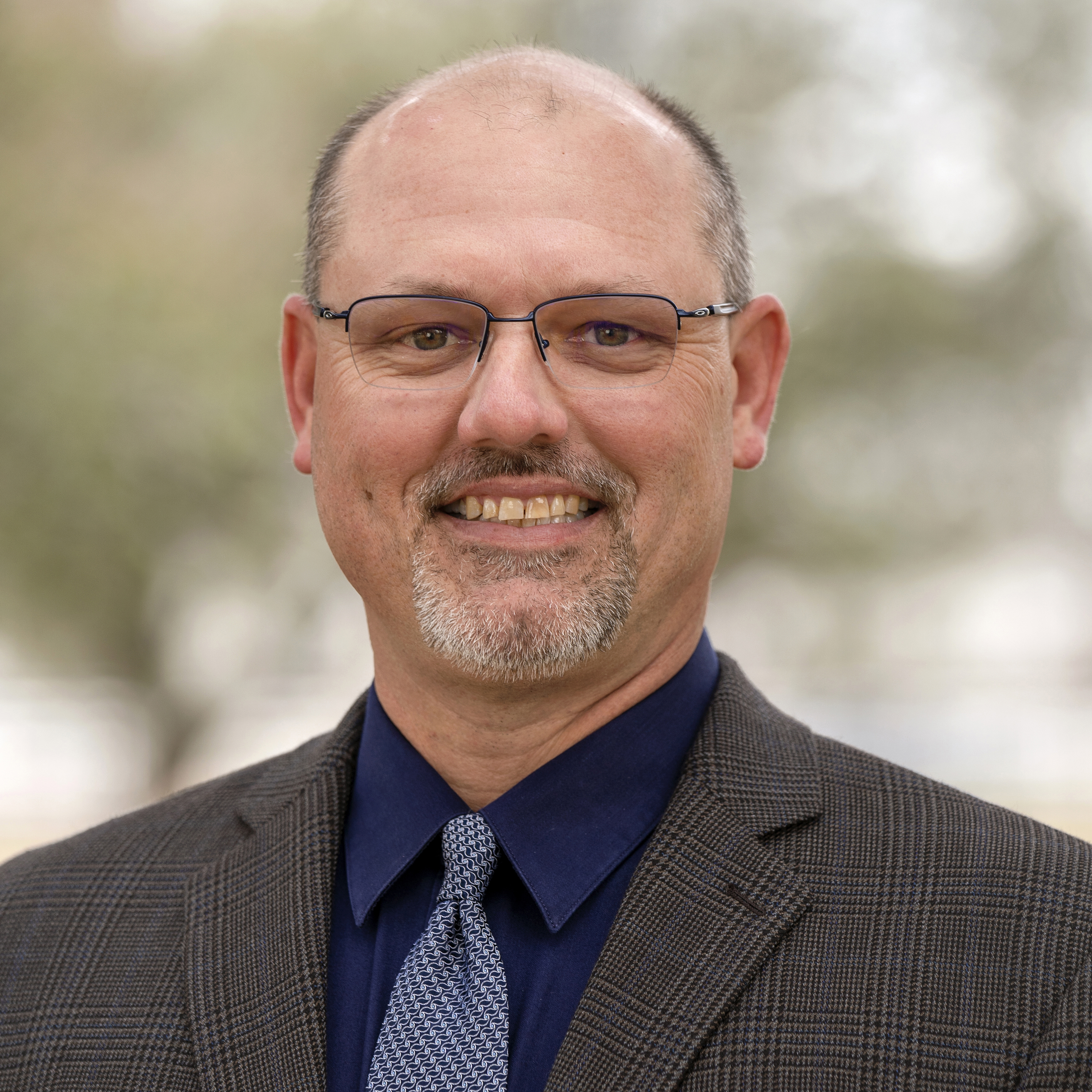 Bradley Urbanczyk Brad Urbanczyk is an Assistant Director for EHS and has over 20 years of experience in the health and safety field. Mr. Urbanczyk manages all departmental inspections across campus including lab safety, fire and life safety, shops, and radiation safety inspections. He also oversees Hazardous Materials Shipping for Texas A&M University and assists Texas A&M System components. In addition, Mr. Urbanczyk serves as the Safety Officer for Texas A&M AgriLife Research and Texas A&M AgriLife Extension, overseeing the Environmental Health and Safety programs for 13 Research and Extension centers across Texas as well as the Texas 4-H Center in Brownwood. He received his Bachelor of Science degree in 1997 from Texas A&M University and worked for TVMDL for 6 years before joining EHS in September 2003. When not at work, you can find him on the baseball field with his two sons. Both play for the nonprofit organization Twelve Baseball in College Station where he assists as the general manager for both teams. When not on the baseball field, he enjoys time with his family, taking his boat to Rockport Bay, and deer hunting.
Latha Vasudevan
Assistant Director & Radiological Safety Officer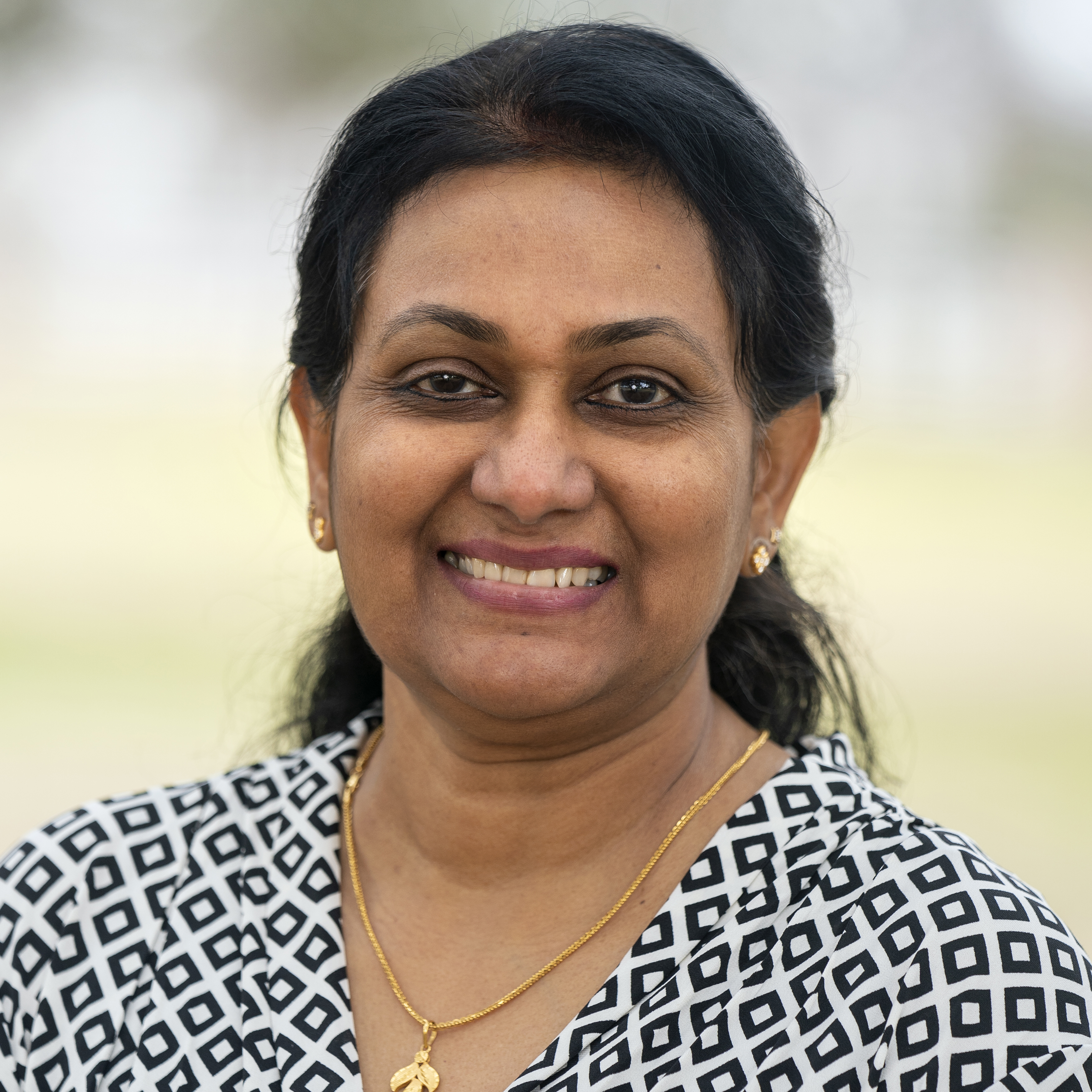 Latha Vasudevan Latha Vasudevan serves as an Assistant Director for Environmental Health and Safety. She provides leadership for the radiological safety division, manages State and Federal licenses and registrations for the University, implements the radiation safety program, and provides oversight in all radiation related matters. She serves as the University's Radiation Safety Officer and Laser Safety Officer and is a member of the TAMU Radiological Safety Committee and the Reactor Safety Board. She holds a Doctoral degree in Nuclear Engineering with specialization in Health Physics and Master's degree in Health Physics from Texas A&M University. Prior to joining EHS in 2011, Dr. Vasudevan served as the Radiation Safety Officer for the Nuclear Science Center Reactor at Texas A&M University. In that capacity, she was involved in several management and technical advisory services on a wide variety of radiation related projects. She has extensive experience in managing radioactive material licenses, permits, training, safety and security of radioactive materials, inspections, dosimetry, instrument calibrations, inventory and waste management Dr. Vasudevan has taught nuclear engineering classes at TAMU and was an adjunct faculty at Prairie View A&M where she had collaborated and initiated nuclear safety and laboratory classes. She has authored/co-authored several peer reviewed articles and has presented a number of papers in the national meetings. Dr. Vasudevan is an American Board Certified Health Physicist, Member of the American Board of Health Physics Certification Exam Panel and President-elect for State of Texas Health Physics Society Chapter.
Kristen Robinson
Assistant Director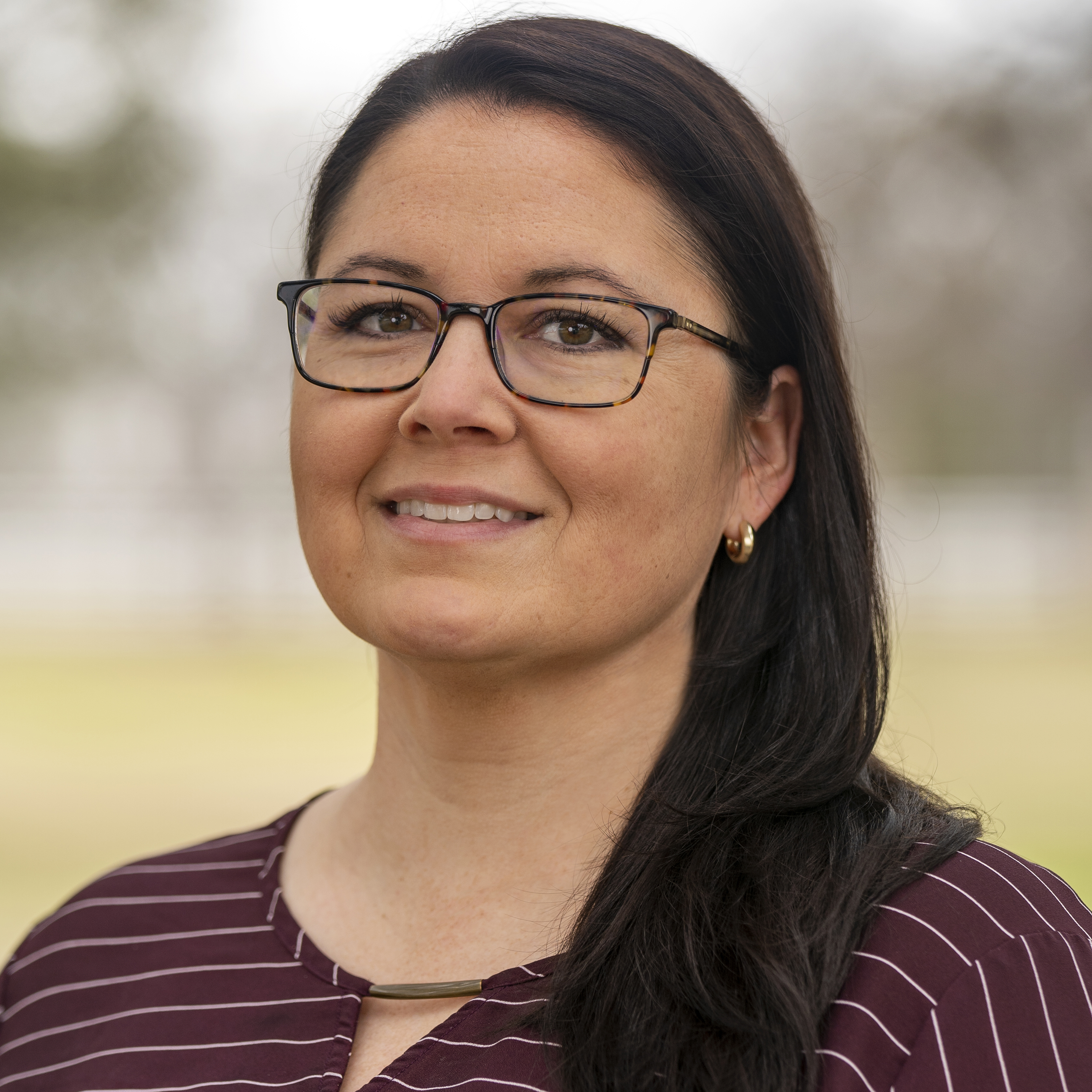 Kristen Robinson Kristen Robinson is an Assistant Director for EHS and has over 16 years of health and safety experience. Ms. Robinson's primary responsibilities include oversight of the occupational health and industrial hygiene programs, including the University's automated external defibrillator (AED), asbestos, ergonomics, food safety, hearing conservation, indoor air quality/mold, and respiratory protection programs. In addition, Ms. Robinson is responsible for coordinating the department's communications and training efforts, including online safety training courses and the quarterly Safety Dispatch newsletter. She received her Bachelor of Science degree in Health from Texas A&M University in 2004 and worked for the Brazos County Health Department before joining EHS in January 2015. She is licensed in Texas as a Registered Sanitarian, Asbestos Management Planner, and Mold Assessment Consultant.